Skip to Content
At What Age Should My Child Start Going to the Dentist?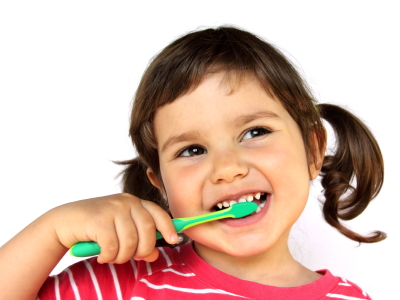 This is a question we hear every week, especially from new parents or sometimes even parents-to-be! You've probably heard many different opinions as to when the best time for kids to start seeing the dentist. Some say when the first teeth start appearing, but our answer is that it really depends on the child's dental health and even the child's personality.
Parents these days have many more resources to know when something doesn't look "quite right" in a child's mouth, so unless you see something wrong, our recommendation is for us to first see your child around the age of three. Preschoolers are much more likely to understand how to properly lie down in a dental chair and are less frightened of the different kind of equipment that we will be using to examine and clean their teeth. The most important aspect of this first appointment is allowing the child to feel comfortable with the idea of going to the dentist and setting a good foundation of trust so that if there is ever any dental treatment needed in the future, the child will feel safe and cared for in our office.
But some children are more anxious than others, so if you feel like your child isn't ready at age three, just keep monitoring their dental care and make an appointment when you feel like they can handle coming to see us. We do recommend that all children be seen by a dentist before age 6, right before their permanent teeth start coming in, in case their are beginning cavities, orthodontic problems, or other functional conditions that could prove more difficult to correct later in life.