Skip to Content
Give Yourself a Beautiful New Smile
We offer same day porcelain crowns using the CEREC 3D imaging system. Dr. Rossen takes a digital impression of your teeth using CEREC's Omnicam 3D camera and the new tooth is then cut and formed using our in-office milling machine. Your new dental crown is created and permanently placed in a single 1 hour visit. Multiple crowns and anterior veneers can also be done in a single visit lasting a few hours altogether. CEREC same-day crowns and veneers look completely natural and blend seamlessly with existing teeth.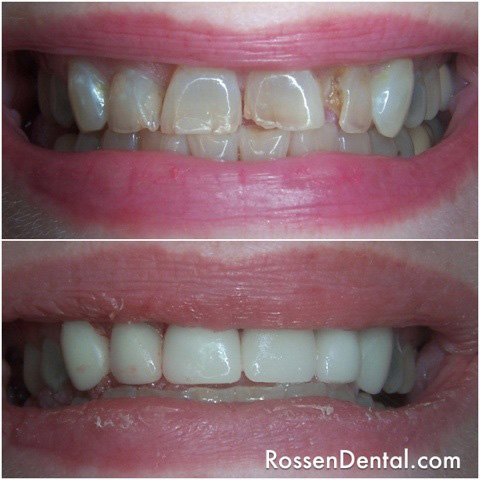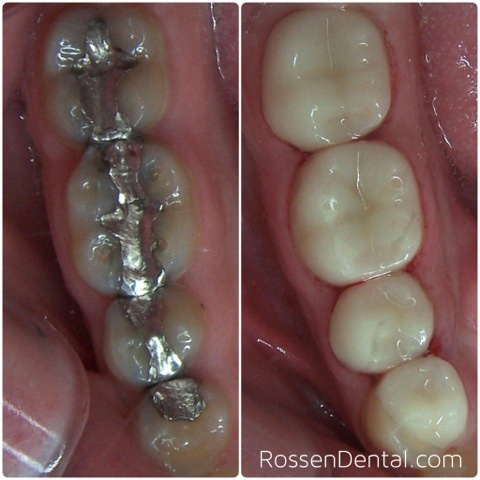 Amalgam Fillings
Replaced with porcelain crowns & onlays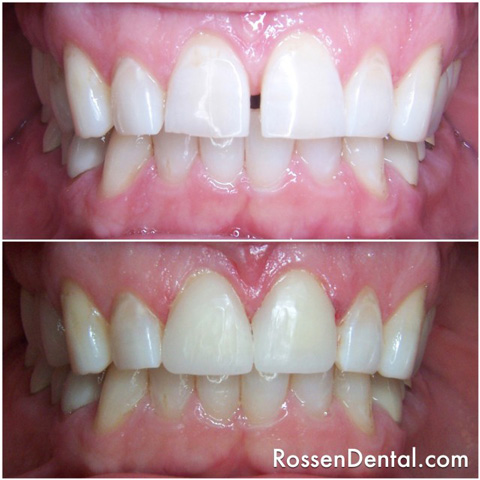 Veneers
Before & After of closed gap with veneers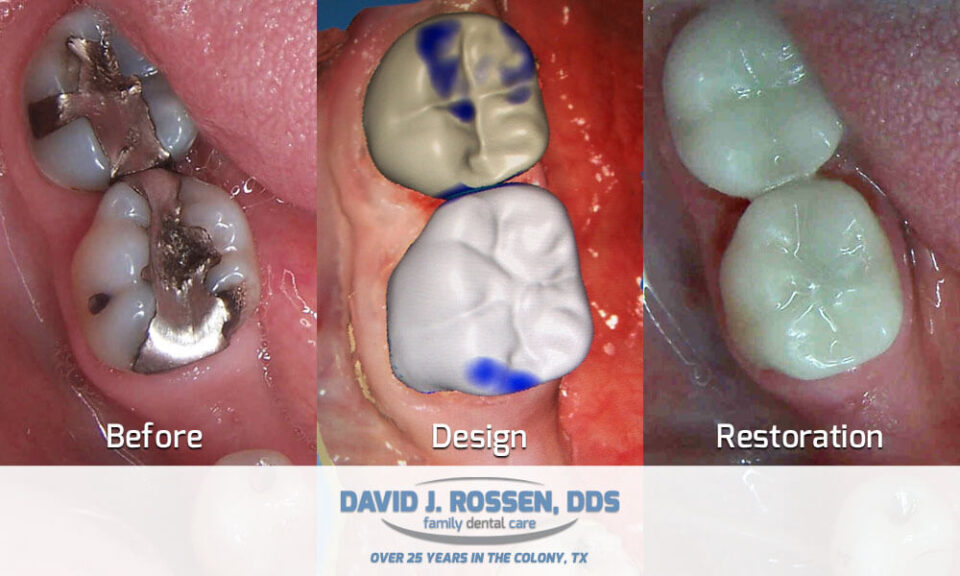 Multiple Crowns
This patient in the image to the right had two posterior crowns done in a single visit. The whole process took less than 90 minutes. You can see what the teeth looked like beforehand. The middle image is the crown design in the computer following the prep work and digital impression. And the final image shows the porcelain crowns placed in the mouth.
Proudly Serving the Dallas & Ft. Worth Area Since 1986
CEREC is a high-tech device used to design and manufacture ceramic tooth restorations at the dental practice while the patient waits. The equipment comprises a digital infrared camera for obtaining an optical impression of the damaged tooth, 3D Computer Aided Design (CAD) software to help the dentist design the ideal restoration for the clinical situation, and Computer Aided Manufacturing (CAM) technology that uses two high-speed diamond burs to mill a precise restoration according to the CAD software specifications. The milling process is completed in less than 10 minutes and the entire restorative procedure is completed in a single appointment.