Skip to Content
Complete Dental Care in The Colony, TX
Rossen Dental's dentists in The Colony, TX provide a wide range of top-quality dental services. We serve families and individuals with their general, cosmetic, restorative, and emergency dental needs at affordable price points. We comprise trained, experienced dentists and friendly staff who seek to accommodate our patients from beginning to end. Our goal is to return beauty and function to our patients and cultivate a fantastic patient experience. Our services will rejuvenate your oral health, appearance, ability, and confidence. Request an appointment.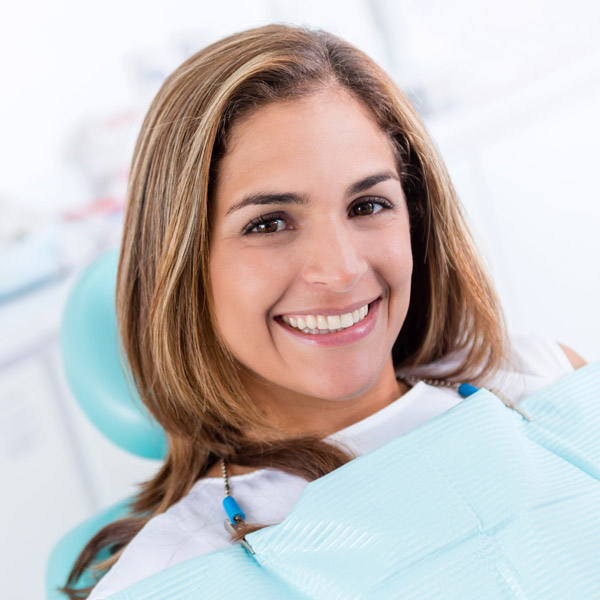 Dental Services for Families & Individuals
Our services are intended for families and individuals of all ages and oral health backgrounds and conditions. All ages 3 and up are treated with unmatched patient care and attention. We specialize in a wide range of solutions to enhance the teeth, gums, and mouth. When you visit us for your first appointment, we'll formulate a personalized plan according to your needs, wants, dental and medical history, and goals. Regardless of the complexity or scope of your dental care, our team will provide you with your best smile.
Comprehensive Dental Care Customized for You
We're proud to offer our patients a full array of dental services to renew and improve their smiles. We perform routine exams and in-depth procedures with the same high-quality care. From treating reoccurring dental issues to sudden, traumatic dental emergencies, our team offers top treatments and solutions for optimal oral health. You can contact us to schedule an appointment for one or more of the following dental services:
Ready for Your First Dental Appointment?
At Rossen Dental, you can expect to be catered to in a comfortable dental environment. Whether switching dentists or taking your child in for their first visit, you can rest assured that you're receiving excellent oral health care and treatment. During your first visit, we'll discuss your dental and medical history, examine your mouth, perform a cleaning, and begin developing your personalized treatment plan. We are committed to satisfying all your oral health needs.