Skip to Content
Bi-Annual Dental Cleanings
Bright, Healthy Smiles in The Colony, TX
Rossen Dental keeps smiles of all kinds bright and healthy with ADA-approved bi-annual dental cleanings in The Colony, TX. Our routine checkups and cleanings are performed by our trained, experienced dentists and team. Cleanings make it easier to maintain optimal oral health and minimize the risks of oral health conditions. We work quickly and diligently to remove plaque, tartar, and buildup, which can result in tooth decay or disease. We clean deeply to reach spaces in the mouth that standard brushing and flossing cannot. You'll enjoy a cleaner mouth and confidence in your oral health. Request an appointment.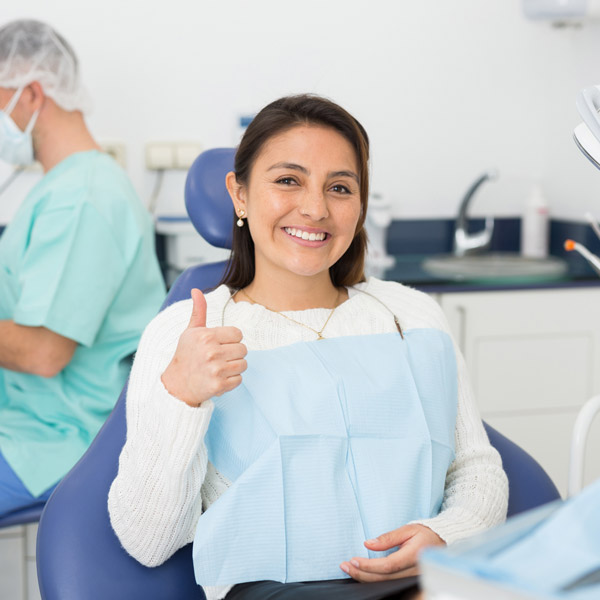 Keep Your Smile Clean at All Times
Requesting and scheduling preventative cleanings and treatments is the surest way to protect your smile. Preventative care is typically more cost-effective and simpler than complex restorative or emergency procedures. Our process comprises a comprehensive examination of your teeth and gums to look for signs of disease or conditions early. We will then clean in and throughout your teeth and gums, reaching the deepest recesses, grooves, and other hard-to-reach areas for complete cleanliness. Routine visits to the dentist will make preventative care and treatments easier for you and your oral health.
Bi-Annual Cleanings for Optimal Oral Health
The American Dental Association (ADA) recommends scheduling teeth cleanings once every six months to maintain a consistent oral health regimen with your dentists and providers. Following an oral health routine is critical to upkeep your health, cleanliness, and beauty. Six-month checkups will enable our professionals to clean where at-home brushing and flossing fails. We provide our patients with professional advice and guidance on practicing good oral health habits at and away from home so that their smiles are always bright and beautiful.
How Our Cleaning Appointments Work
We'll start your appointment by examining your teeth, mouth, and gums to assess their condition. We use cutting-edge technology and the latest dental capabilities to assess oral health and detect concerns thoroughly. Our cleanings will remove plaque buildup almost completely and refresh your smile. We provide diagnostic testing and preventative care to protect your teeth now and in the future. If we find any troubling or concerning signs of disease, decay, or inflammation, Dr. Rossen or Dr. Al-Rawi will consult with you, schedule further appointments, and devise a restorative or emergency dental plan to renew your oral health.