Skip to Content
Recover Your Smile in The Colony, TX
With Rossen Dental, patients can smile confidently and proudly like they used to do. We provide restorative dentistry in The Colony, TX to return beauty and functionality to the teeth, gums, and mouth. We provide implants, bridges, crowns, and treatments for temporomandibular joint dysfunction (TMJ). Our restorative solutions are intended to find the root cause of the dental issue, alleviate pain, and stop the issues from returning in the future. You can count on us to comfort you and give you outstanding care while preserving your teeth. Request an appointment.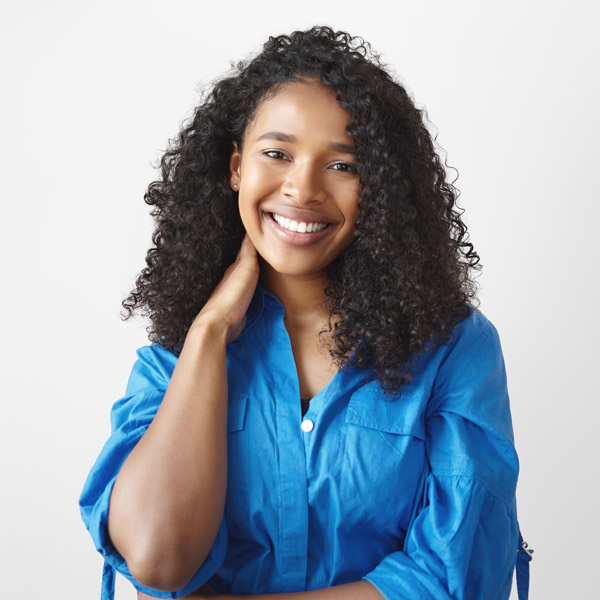 Customized Restorative Treatments for Teeth
Many factors, including aging, damage, decay, and disease, can cause teeth to deteriorate and weaken with time. If you've been long troubled by minor or significant pain or discomfort or don't speak or eat like normal anymore, our restorative treatments will help. We customize our treatments to meet the goals and overcome the oral issues our patients face. Here's what you can expect after our treatments:
Renewed ability to bite, chew, and speak
An improved smile and regained confidence
Restorative Services for a New Smile
Unfortunately, many teeth and oral conditions worsen with time. Damaged or misaligned teeth can lead to further complications like disease or decay. You may feel dissatisfied or self-conscious about your oral health or appearance, making daily life harder and less enjoyable. Our trained, experienced team uses the most advanced technology to treat a wide range of dental issues. Get your smile back by receiving one or more of the following services:
A Brand-New Smile Is Waiting for You
Families and individuals throughout The Colony, TX and surrounding areas rely on Rossen Dental for their oral health needs. We are a primary source of restorative dental solutions and care. If you want to fill gaps, straighten crooked teeth, or reverse the adverse effects of tooth decay and disease, we are here for you. Our team will meet with you to evaluate your oral health condition and develop restorative solutions to get you back to normal.