Skip to Content
Quality Routine Dental Care in The Colony, TX
Rossen Dental provides full-service general dentistry in The Colony, TX to families and individuals. Our general and routine services are performed to prevent and reduce disease and decay and maintain consistent oral health. They include bi-annual cleanings and examination of the entire mouth. Our general dental services are intended to be preventative and solve current issues regarding the teeth, mouth, and gums. We aim to ensure optimal oral health now and in the future. Request an appointment.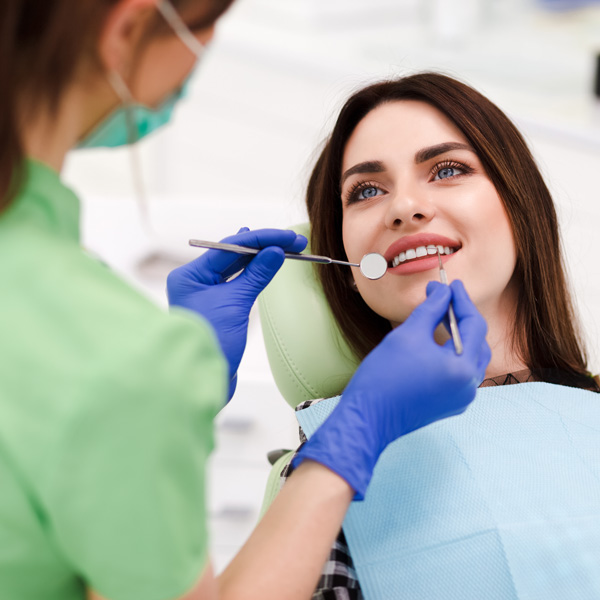 Serving Patients of All Ages
Dr. Rossen, Dr. Al-Rawi, and the team welcome families and individuals of all ages 3+. We aim to cultivate a fantastic experience for every patient who walks through our doors. Our office and staff are warm and accommodating, ensuring patients stay comfortable and confident from beginning to end. As dental providers with years of experience and training, we provide invaluable advice to children and adults on maintaining good oral health habits and hygiene. We encourage patients to get examined and cleaned once every six months or more to maintain a beautiful smile.
Comprehensive General Dentistry & Care
Our general treatments and practices are conducted to ensure beautiful, healthy smiles for life. Cleanings comprise removing plaque and tartar from the mouth, including difficult-to-reach areas that can't be treated by at-home brushing or flossing. We perform exams to detect new oral health conditions and monitor existing issues. You'll receive a constantly shining and healthy smile with the following general dental services:
General Dental Care for Outstanding Results
Rossen Dental is passionate about making smiles as bright and healthy as possible. Along with our general services, we also offer cosmetic, restorative, and emergency dental to cater to our patient's needs. Our general dentistry allows us to understand our patients' mouths entirely and determine which treatments are best for their oral health and beauty. During your first appointment, we'll discuss your oral health history and goals to customize the perfect treatment plan.