Skip to Content
How Should I Clean My Toothbrush?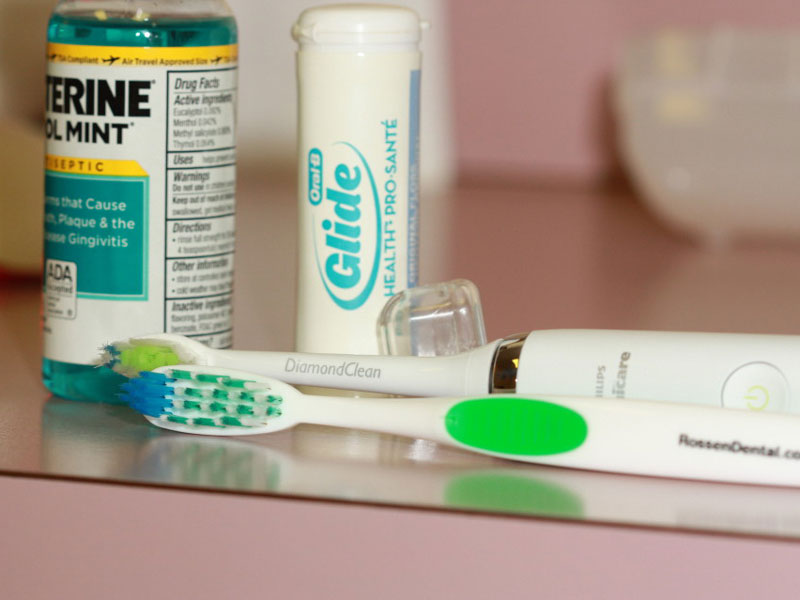 Now that cold and flu season is almost behind us, we've been getting many questions about the proper handling of toothbrushes after an illness. Most likely you've heard that you should throw away the toothbrush of any family member that has been sick. But what if that toothbrush is brand new, electric, or otherwise nowhere near its date of expiration?
Commercial sanitizers are available if you want to spend extra money on one, but there hasn't been any solid evidence that daily toothbrush sanitizing keeps anyone healthy or not.
When you are recovering from an illness, however, it is a good idea to sanitize your toothbrush before using it again. All you need to do is to soak it in an antibacterial solution for at least 10 minutes. Solutions that may be used for this sanitizing can include antibacterial mouthwashes that contain alcohol, a 1:3 solution of household bleach and water, straight 3% hydrogen peroxide or vinegar.
For daily use, be sure that your toothbrush has good ventilation, and is stored upright (bristles up, handle down). Also, do not store your toothbrush in a covered container because it may stay moist and encourage germs to grow that can be harmful or merely disgusting. Each time you use your toothbrush, be sure to rinse it before and afterward with hot water (it cleans easier and also kills bacteria). Run your thumb back and forth against the bristles while underwater.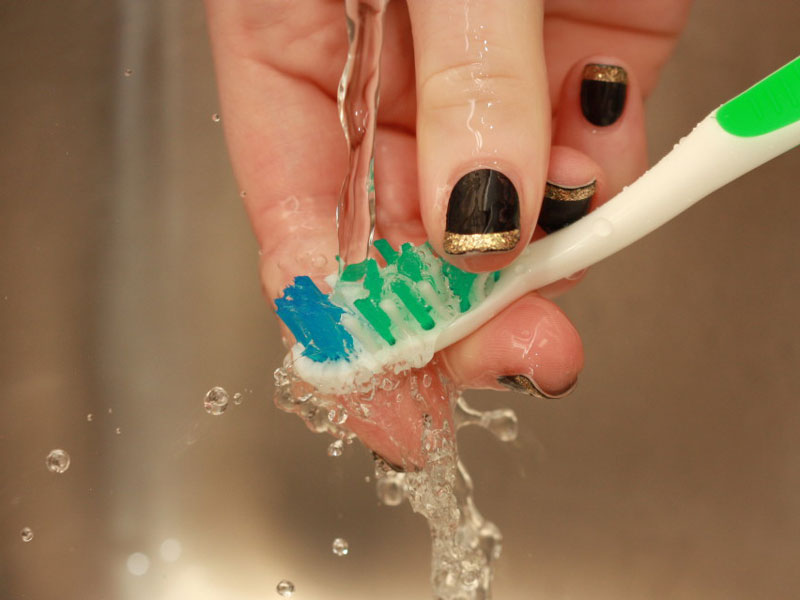 The reason you want to rinse before brushing is that airborne bacteria or other particles such as dust may have settled on the toothbrush since your last brushing.
Electric toothbrush heads may last up to 6 months, while manual toothbrushes usually only are effective for about 3-4 months, so even if you're keeping your brush super-clean, the bristles will eventually get bent and frayed, which reduces the effectiveness of your brushing.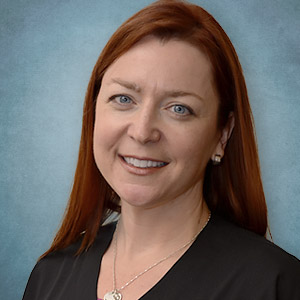 Trish moved to The Colony in 1992 after finishing her bachelor's degree in dental hygiene at Texas Woman's University and has been helping Dr. Rossen take care of his patient's smiles since 1999.
The small-town feel here is the best, according to Trish, so be sure to say "hi" when you see her at the sports fields, schools, and the grocery store. She and her husband are blessed to have two loving kids, a couple of schnauzers, and a thriving dental software company. Also, visit her at DentalBuzz.com, a humor and dental trends website.